Dictador Rum nieuwste eigen importmerk van De Monnik Dranken
Per maandag 2 november 2020 is De Monnik Dranken de exclusieve Nederlandse importeur van Dictador Rum. We zijn erg enthousiast om met dit prachtige rum merk uit Colombia aan de slag te gaan. Vooral de ontwikkeling en de focus op de 'Fine en Rare' divisie van Dictador Rum is erg interessant.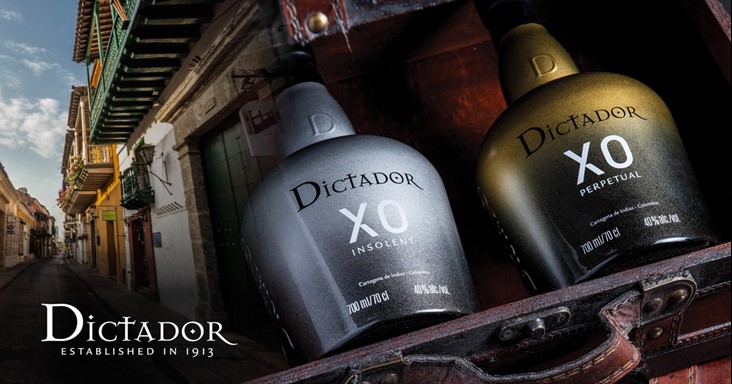 Dictador Rum - Destilería Colombiana
In Cartagena de Indias produceert de familie Parra al sinds 1913 Dictador rum op de Destilería Colombiana. Het tropische klimaat zorgt hier voor ultieme omstandigheden om suikerriet te verbouwen.
De combinatie van water en land zorgt ervoor dat Dictador exceptionele rum kan produceren, waarin de Colombiaanse afkomst duidelijk herkenbaar is.
Hernan Arango Parra
Tegenwoordig staat de derde generatie masterblenders aan het roer, namelijk Hernan Arango Parra. In Colombia zijn de distilleerderijen vaak in bezit van de overheid die daarmee ook de macht heeft over de te kiezen afzetgebieden.
In 2009 besloot Hernan Arango Parra om samen te werken met een groep nieuwsgierige en vooruitstrevende investeerders uit Europa. Deze samenwerking zorgde ervoor dat Dictador Rum een wereldwijd icoon werd en verkrijgbaar is in meer dan 80 landen.
Hernan Arango Parra houdt zelf nog altijd persoonlijk toezicht over het gehele productieproces, waarbij unieke familierecepten worden gehanteerd en geperfectioneerd.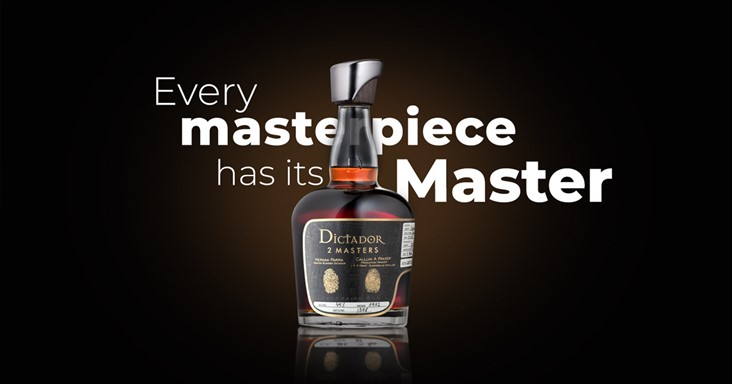 2 Masters - Fine and Rare
In 2015 nam Dictador Rum de beslissing om enkele van zijn oudste voorraden gerijpte rum te bottelen. Dit was het begin van de 'Fine and Rare' divisie, welke tegenwoordig de maatstaf is geworden voor super-gerijpte rum.
Hieronder valt onder andere het 2 Masters programma. Dit is een baanbrekend project van Dictador Rum in samenwerking met vooraanstaande wijn- en spiritshuizen van over de hele wereld.
Elk van deze masters zijn uitgekozen door Parra, waarna ze in hun eigen domein speciaal geselecteerde en decennia oude Colombiaanse rum ontvangen. Hier wordt het unieke rijpingsproces voortgezet; in een andere kelder, op een ander continent met een ander klimaat en onder het oog van een andere Master.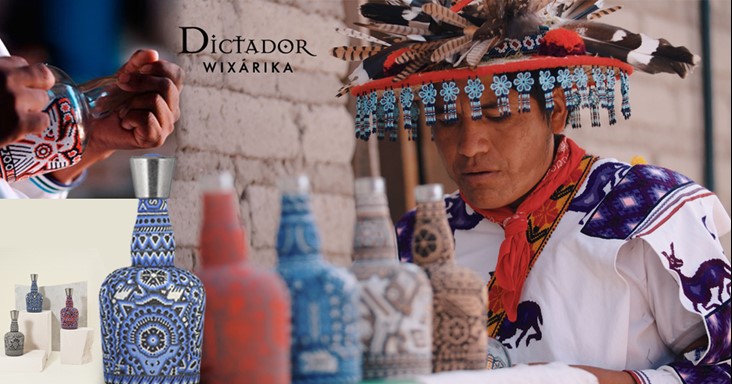 Wixarika - Fine and Rare
Onder deze Fine and Rare divisie valt ook het Wixarika project. Dit is een samenwerking met de Huichol Indianen, ook wel de Wixáritari genoemd.
Dit is een artistieke Indiase stam, woonachtig in de steile ravijnen van de Sierra Madre Occidental in de Mexicaanse Gran Nayar.
De zeer gelimiteerde flessen single vintage 39-42 jaar oude rum worden met de hand - door middel van allemaal kleine kraaltjes - gedecoreerd door de Wixáritari. Het decoreren van één fles neemt maar liefst een hele week in beslag.
De spirit in de fles wordt zorgvuldig gekozen door de masterblender, waarbij alleen de beste en oudste jaargangen voor dit project zijn geselecteerd. Per exclusieve variant zijn slechts 25 flessen beschikbaar wereldwijd.
Beschikbaarheid in Nederland
Vanaf medio november kunnen wij onderstaande artikelen uitleveren:
Core Range
112519 DICTADOR Aged Rum 12 Years 0,70 ltr
112520 DICTADOR Aged Rum 20 Years 0,70 ltr
112521 DICTADOR Aged Rum XO Insolent 0,70 ltr
112522 DICTADOR Aged Rum XO Perpetual 0,70 ltr
111371 DICTADOR Aged Gin Ortodoxy 0,70 ltr
111372 DICTADOR Aged Gin Treasure 0,70 ltr
Capitulo Uno Rum
112523 DICTADOR Capitulo UNO Sherry Cask 24YO 0,70
112524 DICTADOR Capitulo UNO Port Cask 22YO 0,70 ltr
112525 DICTADOR Capitulo UNO Port Cask 20YO 0,70 ltr
2 Masters Rum (zeer gelimiteerd)
112526  DICTADOR '2masters' Glenfarclas 1974 -2nd ed. 0,70 ltr
112527  DICTADOR '2masters' Hardy 76/77 Summer Bl.-first ed 0,70 ltr
112528  DICTADOR '2masters' Barton 1792 79/82 Wheated BB. 0,70 ltr
112529  DICTADOR '2masters' Barton 1792 79/82 Straight Rye 0,70 ltr
112530  DICTADOR '2masters' Barton 1792 79/82 Rye Bourbon 0,70 ltr
112531  DICTADOR '2masters' Barton 1792 79/82 Blend 3 Cask 0,70 ltr
112532 DICTADOR '2masters' Chateau d'Arche 1980 -first ed. 0,70 ltr
112533 DICTADOR '2masters' Despagne 1980 -first ed. 0,70 ltr
112534  DICTADOR '2masters' Lecler Briant 1979 -first ed. 0,70 ltr
112535 DICTADOR '2masters' Chateau Labelle 1976 -first ed. 0,70 ltr
112536 DICTADOR '2masters' Royal Tokaji 1977 0,70 ltr
Wixarika Rum (zeer gelimiteerd)
112537  DICTADOR Wixarika 1980 39YO M2018/5 61,2% 0,70 ltr
112538  DICTADOR Wixarika 1979 40YO M2018/10 61,1% 0,70 ltr
112539  DICTADOR Wixarika 1977 42YO M2018/8 64,4% 0,70 ltr
Persbericht Dictator Rum
PDF-versie: De Monnik Dranken will be the new importer of Dictador Rum from the 2nd of November 2020
De Monnik Dranken will be the new importer of Dictador Rum from the 2nd of November 2020
De Monnik Dranken will take over the exclusive distribution of Dictador Colombian Rum and Dictador Columbian Aged Gin in the Netherlands from Monday the 2nd of November 2020.
De Monnik Dranken (DMD) is a 100% family owned business that is founded in 1918. Currently run by the 3rd and 4th generation, DMD has become a leading organization in the field of drinks. Meanwhile, the company employs over 100 people and received the designation "Royal" in December 2018 from the King's commissioner in the province of Overijssel. The company is an esteemed beverage wholesaler and brand building importer that is based in Oldenzaal, The Netherlands.
Dictador is a Colombian aged rum with a history stretching back to 1913. Dictador rum is the pinnacle of taste, perfected through diligent production and a recipe that is well guarded by the Parra family, the third generation of master blenders of Dictador. With distinctive smooth taste and notes of caramel, cocoa, roasted honey and coffee, Dictador rum is ideal to drink neat or in cocktails.
In 2015 Dictador took the unparalleled decision to bottle some of its oldest stocks of aged rum. This was the beginning of the renowned 'Fine and Rare' division, which has become the benchmark for super-aged rum. Dictador Rum is still in family hands with master blender Hernan Arango Parra personally supervising the entire production process, according to unique, family recipes which has been perfected for over three generations.
Hernan Parra Arango, Rum Master and President at Dictador: "We are thrilled for this new partnership!! De Monnik Dranken and Dictador share the vision of long term business and family values. We can't wait for an exciting chapter in the Netherlands. The Dutch market is a mature market in the category of brown spirits and we can say that we have found the perfect partner to send our message across to the consumers".
Luuk Olde Monnikhof, commercial director and co-owner at De Monnik Dranken: "We are happy to see the development of authentic aged rum in the Netherlands and we are very proud to become the official importer for the Dutch market for one of the world's most precious rums. Dictador Rum will be complementary to our current Rum portfolio, which includes many craft Rum from all over the world. The journey which Dictador is taking with the brand in terms of product development, positioning and focus on their Fine and Rare division is very appealing to us. We believe Dictador Rum will therefore be a great addition to our current range of brands with great quality and beautiful heritage.