New Whisky Alert! Core Range Tamdhu Whisky breidt uit met Tamdhu 15 YO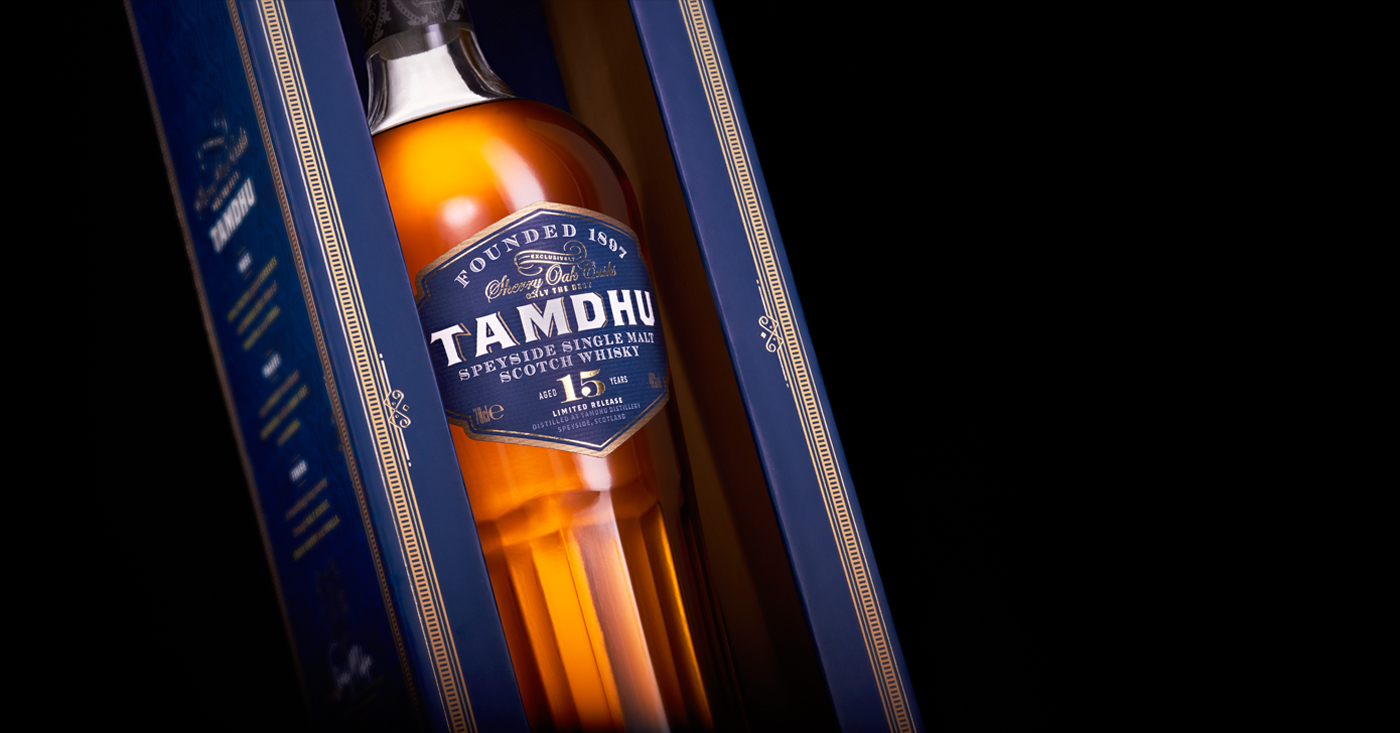 New Whisky Alert! Core Range Tamdhu Whisky breidt uit met Tamdhu 15 YO!
OLDENZAAL - Donderdag 7 maart 2019
From Spain to Speyside and from Speyside to our warehouse in Oldenzaal! Tamdhu Speyside Single Malt Whisky voegt een nieuw exemplaar toe aan de huidige core range, namelijk:
108293 TAMDHU Speyside Single Malt Scotch Whisky 15YO 0,70 ltr
.
From Spain to Speyside
Het Tamdhu verhaal begint onder de verwarmende Spaanse zon. Dit verklaart de slogan 'from Spain to Speyside'. In 1898 hebben de oprichters hun eerste waardevolle zending sherryvaten van de beste bodega's in Spanje verzekerd. Nu, ongeveer 100 jaar later, rijpt Tamdhu haar whisky uitsluitend in de beste sherryvaten van Oloroso. Hoewel de vaten uitzonderlijk duur zijn, zouden ze hun methoden niet veranderen, omdat ze denken dat het de beste single malt whisky is!
Tamdhu Speyside Single Malt Scotch Whisky 15YO
Ook deze 15 jaar oude variant, zoals we van Tamdhu gewend zijn, heeft exclusief op de beste Sherry Oak Casks gelagerd. Vanaf uw eerste slok zult u hier volop van genieten! U proeft de intense explosie van levendig zomerfruit en geniet van een bevredigend lange afdronk.
Neus
Een aroma van appelgebak en gekruide krenten. Sinaasappelschil, met exotische tonen van ananas en venkel.
Smaak
Een explosie van sappige abrikoos. Levendige framboos met citroentaart en romige amandelen in de mond.
Afdronk
Een dankbare lange reis van warme moutkoekjes, roomsherry en vanille. - Gebotteld op 46% vol. - Natuurlijke kleur. - Niet koud gefiltreerd. De verwachting is dat we deze nieuwe variant
vanaf week 13
kunnen uitleveren. https://www.youtube.com/watch?v=vzMDGsbZ6BU
Voor meer informatie, zie onderstaand persbericht van Ian Macleod Distillers
Date: Wednesday 6th March 2019
Raise a glass to Tamdhu's new 15 Year Old Tamdhu Speyside Single Malt Scotch Whisky has launched a new Limited annual Release 15 Year Old to complement its expanding collection. The new 15 Year Old single malt created for specialist domestic retailers reflects Tamdhu's commitment to producing 'only the best' sherry cask matured whisky. Bottled at 46% ABV, Non-chillfiltered and natural colour, Tamdhu 15 Year Old has been matured in American and European Oak Oloroso seasoned casks from the cooperages of Jerez in Spain's 'Sherry Triangle'. After the full 15 years in these casks, the result is a complex and rich single malt whisky that delivers a nose of apple pastry, spiced currants and orange zest with notes of pineapple and fennel. The palate delivers juicy apricot and vibrant raspberry, with lemon tart and almonds. The finish is a rewardingly long journey through malt biscuit, cream sherry and vanilla. The iconic 15 Year Old Tamdhu bespoke bottle takes a prominent position within Tamdhu's luxurious new packaging. The packaging tells the history of Tamdhu Distillery and the significance of sherry casks within the Tamdhu story. Sandy McIntyre, Tamdhu Distillery Manager said: "We're extremely proud of our new Tamdhu 15 Year Old. All our whisky at Tamdhu is exclusively matured in the finest Oloroso sherry seasoned oak casks. When you taste a dram of Tamdhu 15 Year Old, you can really taste the time and care that has gone in to creating this incredible whisky. We hope Tamdhu drinkers around the world will savour it as much as we do." These exceptionally rare oak casks bear two great gifts: colour and taste. Only the best Oloroso sherry seasoned American and European oak casks give Tamdhu its distinctive colour and flavour. The striking copper tones in the single malt are developed naturally through contact with the sherry seasoned casks, which are crafted in the family cooperages and bodegas of Jerez for up to 6 years before beginning their journey to Scotland. Tamdhu's full range also includes Tamdhu 10 Year Old, 12 Year Old and Batch Strength limited annual releases.