De Monnik Dranken exclusieve importeur en distributeur Amrut Distillers
Per dinsdag 11 augustus 2020 is De Monnik Dranken de nieuwe exclusieve importeur / distributeur van Amrut Distillers. Naast de Amrut Indian single malt whisky's zullen wij ook Amrut Two Indies Rum op de Nederlandse markt vertegenwoordigen.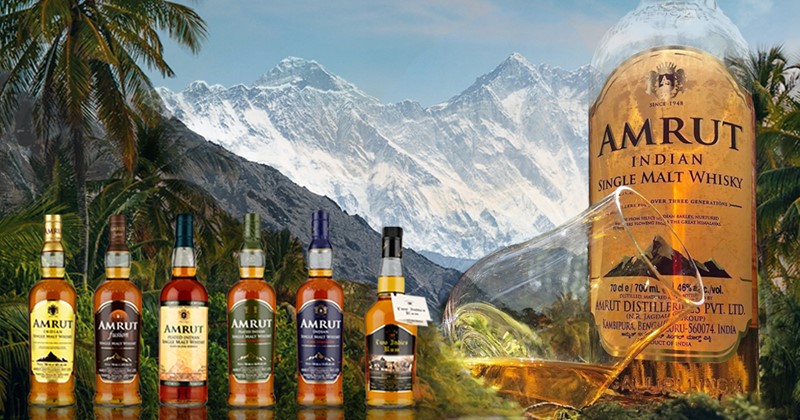 Amrut Single Malt Whisky
In 2004 bracht Amrut Distilleries Ltd  de allereerste single malt whisky van India op de markt. Amrut Whisky  werd bekend bij het grote whiskypubliek toen whiskykenner Jim Murray (een Engelse schrijver-journalist en alom bekende whiskycriticus)  de whisky positief beoordeelde. De echte doorbraak kwam in 2010 toen Amrut Fusion Indian Single Malt  werd verkozen tot de op twee na beste whisky ter wereld.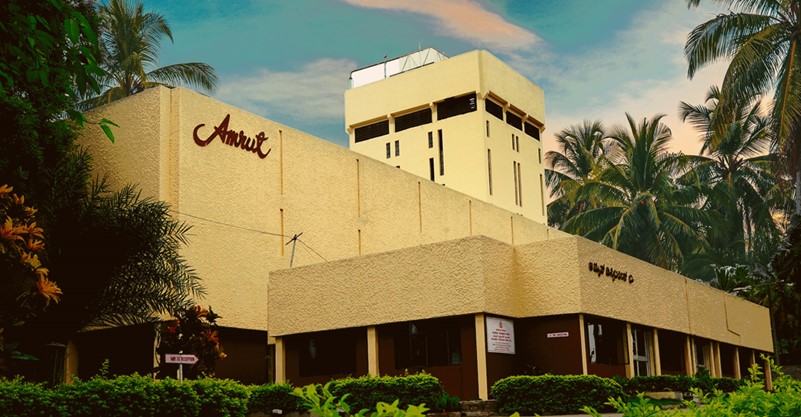 Over Amrut Distilleries
De naam Amrut Whisky kan het beste vertaald worden als 'nectar van de goden', 'nectar van het leven' of 'drank van de goden'. De distilleerderij is gevestigd in Bangelore, de hoofdstad van de staat Karnataka in het zuidelijke deel van India. Met 8,5 miljoen inwoners is Bangalore de op twee na grootste stad van India.

Meer informatie
We hebben de volgende varianten voorradig en deze kunnen per direct worden uitgeleverd. Bekijk de Amrut Indian Single Malt Whisky merkenpagina voor meer informatie.
Later dit jaar volgen nog enkele mooie limited editions!

Persbericht
De Monnik Dranken will be the new importer of Amrut Distillers from the 11th of August 2020
De Monnik Dranken will take over the exclusive distribution of Amrut Whisky and Amrut Rum in the Netherlands from Tuesday the 11th of August 2020.
De Monnik Dranken (DMD) is a 100% family owned business that is founded in 1918. Currently run by the 3rd and 4th generation, DMD has become a leading organization in the field of drinks. Meanwhile, the company employs over 100 people and received the designation "Royal" in December 2018 from the King's commissioner in the province of Overijssel. The company is an esteemed beverage wholesaler and brand building importer that is based in Oldenzaal, The Netherlands.
Since 1948, Amrut Distilleries Ltd is an Indian family owned company that produces distilled beverages. It is best known for its eponymous Amrut brand of single malt whisky, which is the first single malt whisky to be made in India. The history of Amrut Distilleries is as old as the history of independent India itself. After six decades of notable progress, just like India, Amrut Distilleries has grown both in stature and size and is now noted as a global economic leader and multiple award winning.
Ashok Chokalingam, Head of International Sales, says the following about the new collaboration: "Following the strong growth of Amrut Single Malt Whisky in other global markets, we are now poised to accelerate performance in the Netherlands in partnership with De Monnik Dranken, an enthusiastic, devoted and committed importer that will put in motion all channels in order to re-launch the brand".
Luuk Olde Monnikhof, commercial director and co-owner at De Monnik Dranken: "We are proud to become the official importer for the Dutch market for one of the most well-respected Indian Single Malt Whisky brands that is available. Amrut Single Malt Whisky is complementary to our current Whisky portfolio that includes many craft Whisky's from all over the world. The brand is perfectly in line with the trends of today's and our 'new world whisky' strategy. In light of this, Amrut Single Malt Whisky will be a perfect addition to our current range of brands with great quality and beautiful heritage."
PDF-versie persbericht Amrut Distillers - De Monnik Dranken