Fantastische rebranding Glengoyne Highland Single Malt Whisky
Glengoyne Highland Single Malt Whisky lanceert vandaag de nieuwe 'look en feel' van haar beroemde en veel bekroonde range single malt whisky's. Ook worden met de Glengoyne Batch Strength 008 en Glengoyne Legacy Series Chapter 2 twee nieuwe bottelingen op de markt gebracht.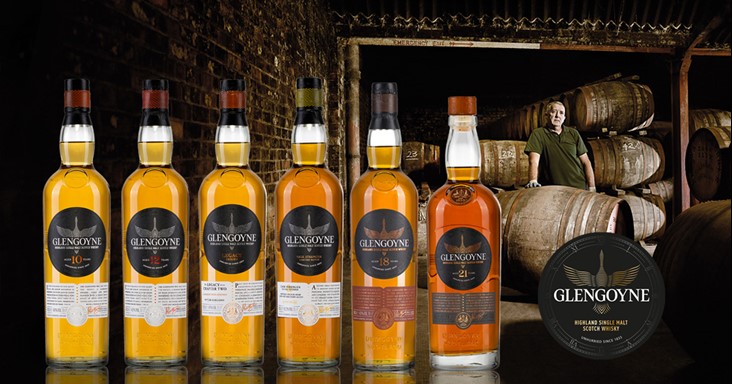 De range krijgt een compleet nieuwe identiteit. Met de nieuwe uitstraling laat Glengoyne duidelijk zien dat ze, op het gebied van duurzaamheid, klaar zijn voor de toekomst. Daarbij wordt de unieke relatie van Glengoyne met "tijd" onderstreept, oftewel ''unhurried since 1833''!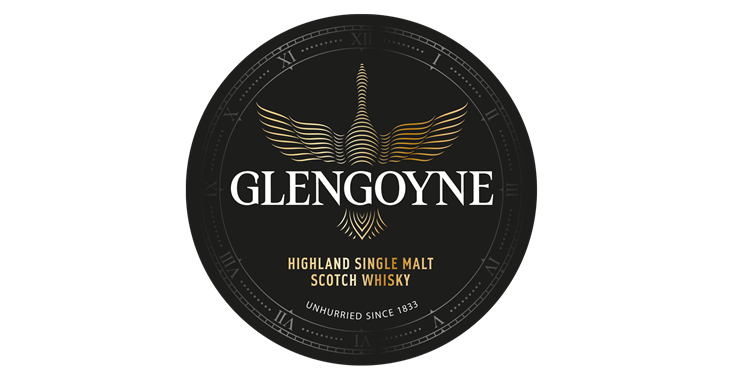 Unhurried since 1833
Het ovale logo maakt plaats voor een rond logo met daarin een klok met Romeinse cijfers. Deze klok staat symbool voor het langzame distillatieproces alsook dat geduld wordt beloond in de drukke tijden waarin we leven. Het leven gaat steeds sneller, maar als je soms wacht en haast gaat over in langzaam, dan kunnen er geweldige dingen gebeuren. Tijd is het verschil tussen 'ok' en 'perfectie'. Deze filosofie zou een beter begrip moeten creëren dat tijd en craft dingen beter kan maken.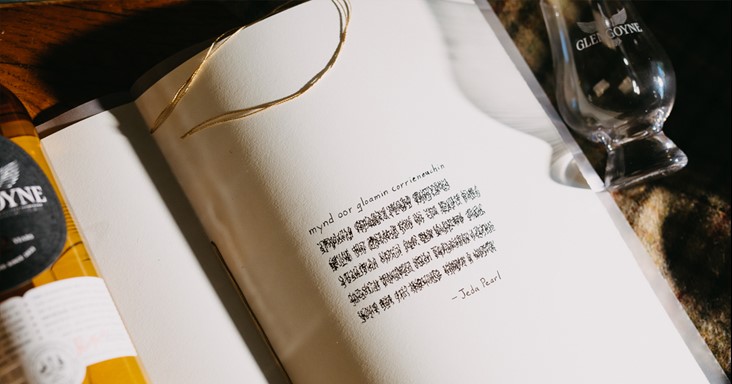 Literair project
Om dit nieuwe hoofdstuk in het verhaal van de distilleerderij te vieren, heeft Glengoyne samen met de beroemde conceptuele kunstenaar en experimentele filosoof Jonathon Keats gewerkt aan een uniek literair kunstproject dat alles te maken heeft met tijd.
Jonathons baanbrekende kunstwerken, met gedichten van enkele van de meest gevierde jonge dichters over de hele wereld, waaronder Cat Hepburn en Jeda Pearl (Schotland), Courtney Peppernell (Australië), Alison Malee (Amerika) en Martin Reints (Nederland) zijn niet onmiddellijk beschikbaar voor mensen om te bekijken. Elk gedicht zal namelijk in zijn eigen tijd verschijnen - zonder haast - dankzij een innovatieve en unieke druktechniek, die vervaagt als het wordt blootgesteld aan ultraviolet licht. Deze gedichten zijn de komende vijftig jaar in de distilleerderij te bewonderen. Tevens zal rond oktober aanstaande het gedicht van Martin Reints te bewonderen zijn bij J.D. William's Whiskybar te Amsterdam.

De Glengoyne Collection & Duurzaamheid
De volledige Glengoyne-collectie gaat over op 100% recyclebare en lokaal geproduceerde verpakkingen vrij van plastic en metalen. Zo goed als al het materiaal is afkomstig uit Schotland en Glengoyne beoogt hiermee klaar te zijn voor de toekomst met een warm hart voor ons milieu en aarde. De Glengoyne-collectie bestaat uit de volgende expressies:
Glengoyne 10 Years Old;
Glengoyne 12 Years Old;
Glengoyne Cask Strength Batch 008 (limited edition en beschikbaar vanaf eind september);
Glengoyne Legacy Series - Chapter 2 (limited edition en beschikbaar vanaf eind september);
Glengoyne 18 Years Old;
Glengoyne 21 Years Old;
De oudere expressies (25YO en 30YO) en geschenkverpakkingen worden later dit jaar onthuld. De producten worden of zijn niet allemaal tegelijk gebotteld en zullen wij gefaseerd in ons magazijn verwelkomen en zal op korte termijn automatisch worden uitgeleverd nadat de oude voorraad op is.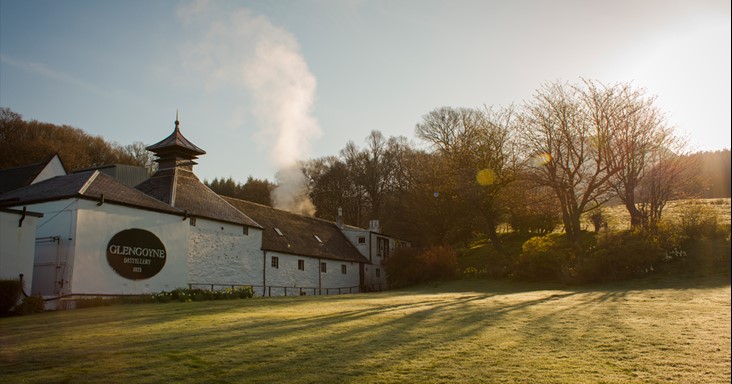 Officiële persbericht Glengoyne
GLENGOYNE RELAUNCH CELEBRATES UNHURRIED
APPROACH TO WHISKY MAKING
Glengoyne Distillery announces new identity and packaging across full range, including new bottlings - Legacy Series: Chapter Two and Cask Strength Batch No. 008
Major overhaul designed to underline the distillery's unique relationship with time, as well as its commitment to sustainability and the future 
Distillery commissions one-of-a-kind literary art project in celebration of rebrand, with works of art that will reveal themselves over time
Glengoyne Highland Single Malt Scotch Whisky has today launched a brand-new look and feel across its award-winning range. Taking inspiration from the distillery's unhurried and uncompromising approach to whisky-making, the exciting overhaul also sees The Glengoyne Collection move to 100% recyclable and locally sourced packaging.
The new identity, featuring an updated illustration of its namesake goose, and packaging will roll out this month across the Collection, as well as special releases such as Legacy Series: Chapter Two and Cask Strength Batch No. 008, which both launch globally this month. Older expressions will be unveiled later this year.
As Scotland's slowest distilled malt, unhurried since 1833, the new packaging features subtle design cues inspired by the distillery's unique connection to time, which helps create its gloriously sweet, fruity spirit.
As part of the distillery's long-standing commitment to sustainability and the future, The Glengoyne Collection also becomes fully recyclable, free of plastic and magnets, and locally sourced, with nearly all of the material originating from Scotland.
Katy Muggeridge, Senior Brand Manager for Glengoyne, said: "Glengoyne has always chosen to take its time to do things the right way - for every minute other whiskies spend in their stills, ours spends three, all in the name of outstanding fruity flavour. This is the Glengoyne way and it's why the same appreciation of time has gone into this rebrand. As one of Scotland's greenest distilleries, it was extremely important to us that our commitment to sustainability was reflected in the new packaging, as well as giving us a platform to better connect our customers to the unique processes and people behind our award-winning whisky."
To celebrate this new chapter in the distillery's story, Glengoyne has worked with renowned conceptual artist and experimental philosopher, Jonathon Keats, on a one-of-kind literary art project set to challenge the way consumers themselves engage with time.
Jonathon's ground-breaking art pieces, which feature poems from some of the most celebrated young poets around the world including Cat Hepburn and Jeda Pearl (Scotland), Courtney Peppernell (Australia), Alison Malee (America) and Martin Reints (Holland). won't be immediately available for people to view.
Instead, going against the grain of today's instant culture, each poem will appear in its own time – unhurried – thanks to an innovative and one-of-a-kind printing technique, which fades away as it is exposed to ultraviolet light.
Creating a greater appreciation of time and craft, each of the poems will hang in the Glengoyne distillery for consumers to visit, with a first layer of ink slowly fading away, in time, to reveal the poems underneath. A version of each poem will also be exhibited in the home countries of the poets from October, including at renowned whisky bars, The Brandy Library (New York), The Ubiquitous Chip (Glasgow), J.D. Williams (Amsterdam), as well as Michelin-starred restaurant City Social (London) - creating a truly one-of-a-kind global exhibition.
"As everything becomes instantaneous, delivered next day, our appreciation of craft and time is diminishing." Adds Katy Muggeridge. "Glengoyne distillery has always valued the role time can play and its importance to our whisky making. That's why for this special rebrand, we wanted to bring this idea of unhurried into a different world. These special pieces of literary art will appear when they are ready, likely anytime over the next two to fifty years depending on their exposure to UV light, encouraging a different interaction with the work and a greater appreciation of its craft."
Also launching with the rebrand, Chapter Two in the Legacy Series heroes the story of Glengoyne's owners, the Russell Family, and their own relationship to time and tradition when experimenting with different maturation styles. The global release is the result of maturation in two distinct types of casks – first-fill bourbon casks and refill sherry casks.